Welcome to Blowing Rock School
Diaper Drive
Diaper Drive Success 
Blowing Rock's recent diaper drive was a success.
 Roughly 6200 diapers were collected. 
Thanks to everyone who participated. 

Proctors
Blowing Rock is still in need of testing proctors. Please call if you can assist. Thank you.
828-295-3204
Basketball Camp
Basketball Camp 

CLICK HERE FOR PRINTABLE VERSION 
Proctors
WE NEED TESTING PROCTORS
For May 31st and June 1st 
Please call Mr. Sukow or Ms. Vines at the school to volunteer.  
828-295-3204
Teacher of the Year
Congratulations Ms. Trimble
Watauga County Teacher of the Year!
Press Release Link
Testing Proctors
NEED YOUR HELP!
EOG testing is scheduled fo
r May 31st and June
1
st
. Blowing Rock School is looking for proctors during these testing dates. Mr. Sukow is facilitating a mandatory proctor training o
n May 17th at 6:00 
pm in the auditorium. Pizza and drinks will be provided during the training😊 If you are interested in being a proctor for one or both days please contact Wendy in the office at 295-3204.
Yearbooks
                                                      ​
The 2016 Blowing Rock School Rocket yearbooks are here!
Don't forget to purchase yours.  If you did not pre-purchase a yearbook, there is still a limited number available.  Yearbooks are $30.00 and checks should made to Blowing Rock School.  Enjoy the memories!
Update:  7 copies left
Blowing Rock Chorus

The BRS Chorus
 will perform "A Broadway Beat" on 
Thursday, Ma
y 12th at 6:30
. 
Please come out and enjoy the performance.
May 4th - Band Concert 6pm
Come support our students in the Band Concert May 4th at 6:00. 
Teacher Appreciation Week
Blowing Rock Art Night
Blowing Rock Art Night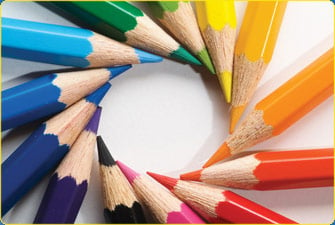 Our art teacher Ms. Postlethwait has announced an art show for May 10th from 5:00 to 7:00. We are in need of School Family support for snacks, drinks, and desserts for the event. Please go to the link provided to sign-up to bring something as you and your family attend this event.
BLOWING ROCK ART NIGHT LINK 
Congratulations to Molly G.!
Congratulations to Molly G.! After presenting her science project at ASU, she went on to present her project at the N.C. School of Science and Mathematics in Durham N.C. She was the recipient of the N.C. Student Academy of Science "Naval Science Award". Great job Molly and good luck with your future experiments!
Blowing Rock School Art Show
Ms. ​Postlethwait has announced that the Blowing Rock School Art Show will be May 10th from 5-7 pm.
Blowing Rock 3rd Grade Boat Tests
2016-2017 WHS Cheerleading for rising 6, 7 and 8th Grade Students
2016 Watauga Wolverine Cheerleading: C- Character;  H- Heart; E- Enthusiasm; E- Effort & Attitude and R- Respect. The Watauga Wolverine Cheer team is gearing up for the 2016 season. Come see what we are all about and be a part of the team!!! There are NO TRYOUTS, we welcome any rising 6, 7 and 8th grade girls and boys interested in cheering for the Watauga Wolverine Football team. Where: Hardin Park Elementary School on the football field. When: April 22 4:00-6:00. * Please wear appropriate clothing (no jeans, skirts etc.).  Wear tennis shoes or cheer shoes if you have them. Any questions contact Coach Sara Rice @ sararice1@aim.com or 941-830-0190.
Thursday, April 21, 2016 CLASS Picture DAY
BR School Class picture day will follow on Thursday, April 21, 2016. The class pictures are prepay and cost $10.00 each. Lifetouch flyers and forms will be sent home with students.
Jr. Beta Club and Former Student Nic McGuire and wife Mollie In the News
Please visit the links below for two wonderful Watauga Democrat articles that share the store of Molly & Nic McGuire's upcoming trip to Uganda through the non-profit Sole Hole which is dedicated to "Offering HOPE, healthier lives, and freedom from foot-related diseases through education, jobs, and medical relief." 
Assisting in this effort is Blowing Rock School's Jr. Beta Club under the  guidance of Ms. Harriet Stepuch. Jr. Beta Club members have fashioned shoes which the McGuires will be taking to Uganda in May for their two month stay to assist Ugandans. Nic McGuire is the son of 2nd grade teacher Ms. Janet McGuire and will be studying pharmacy in the fall at UNC.
Link to article on the McGuires' involvement with Sole Hope in Uganda
.
Link to the article on the help the Jr. Beta Club has provided.​
Watauga High School Pacer Tryouts
WHS's Ms. Laura Carson has announced important dates for the Watauga High School Pacer 2016-2017 Dance Team. ​Those dates are: 1) Monday, April 25th @ 3:45 (Room 2202 at WHS) - Tryout Meeting/Officer Tryout meeting immediately after; 2) Wednesday, May 11th by 4pm - ALL forms & physicals are due to the WHS office or Mrs. Carson; and 3)  Monday, May 16th - Thursday, May 19th (3:45-5:30) Tryouts for the 2016-2017 Pacer Dance Team. More information and required forms can be found on Ms. Carson's Pacer webpage at WHS website-->Athletics (on left side navigation)-->Athletics-->Fall Sports-->Pacers. If anyone is unfamiliar with this simply awesome dance team, just search on "Watauga High School Pacers" on youtube to watch a number of their performances at football games, basketball games and more. These tryouts are for rising 9th through 12 graders.
Reading Specialist Dr. Laurie Gill Honored by Learning Ally Organization
Congratulations to Blowing Rock School Reading Specialist Dr. Laurie Nelson-Gill for receiving an Honorable Mention for the Winslow Coyne Reitnourer Excellence in Teaching Award sponsored by Learning Ally. According to Learning Ally's Jenny Falke, "Dr. Gill was nominated by a parent, student or colleague for making a profound difference in the lives of students with print disabilities, for encouraging a love of reading and for her commitment to driving student success." Learning Ally (formerly Recording for the Blind and Dyslexic) is a national not-for-profit dedicated to bringing parents, teachers and the community together to empower dyslexic, blind or visually impaired students to succeed. Dr. Gill, along with other Blowing Rock staff, wrote a grant to the Watauga Education Foundation and WEF monies along with a donation by a local family allowed our school to purchase 22 Dragon tablets and jelly cases. These tablets are geared for students with difficulties in reading print material. "I strongly believe our teaching must be two-pronged--we must teach struggling readers on their instructional level, and we must read to them (and use Learning Ally with them) on their assessed listening level, so they can be developing the background ideas and vocabulary at the highest level possible, while learning to read at whatever instructional level they are at", according to Dr. Gill. Dr. Gill shares many educational and reading opportunities for families through the Blowing Rock School PTO Facebook group. If you are not a member, just search for Blowing Rock School PTO and request to join the group!
Congratulations to Ms. Whiteside & Family
Congratulations to 3rd grade teacher Lara Whiteside and her family as they welcome Calla Taylor Whiteside. Calla arrived at ​8 lbs. 13 oz. and a height of 20 inches. Calla has two very excited big brothers!
Chorus Concert Date Changed to May 12
The Spring Chorus Concert date has changed from May 5 to May 12 due to a conflict with Shooting Stars. The concert beings at 6:30 p.m.
Outdoor Classroom Progress
Parents Ron Cutlip and Britt Medley along with support from Trans Tech Energy, Inc. have carved seating into the hill of the outdoor classroom (amphitheater) area. This area will soon be hydroseeded and ready for use before the end of this school year. Thank you Ron & Britt!
Click to visit our Playground Rejuvenation Project website.
Students perform for the school
Shooting Stars Visual Arts Winners from Blowing Rock School
Congratulations to Megan H., Kata M., and Belicia S., winners in  Watauga Education Foundation's 
Visual Arts Showcase of the Shooting Stars 2016.
Shooting Stars Performing Arts Winners from Blowing Rock School
Congratulations to the students from Blowing Rock School that will perform at the Shooting Stars event on Friday, May 6, 2016 at the Schaefer Center for the Performing Arts on the ASU campus: Grade 1 "Cluck Ol' Hen" Louie W.; Grade 6 "Wildest Dreams" Isabel H.; Grade 5 "La Esmerelda" Ava C.; Grade 6 "Feel It", Grace S.(God's Girls Clogging group); Grade 8 "All Around Me" Emma G.; and Grade 2 "Swallow Tail Jig" Olivia W.
2nd Grader Olivia W. Playing the Fiddle at the Talent Show
Please enjoy the video of second grade student Olivia W. playing "Swallowtail Jig", an Irish fiddle tune!
Looking for Volunteers for the Operation Mama Gaye Book Fair
The spring Scholastic Book Fair has evolved into one of the favorite events of the year for students: the Operation Maya Gaye Book Fair. It will be held during the week of April 26-29. This book fair provides one free book to every student thanks to sisters Wendy Estes and Kim Hartley in honor of their late mother Gaye McDonald. Wendy Estes needs our help and is asking for volunteers to help staff the book fair. Please private message Wendy on Facebook if you can help. Here are the time slots: Tuesday through Thursday, April 26-28: 8:30 – 10:30; 10:30 – 12:30 and 12:30 – 2; Friday, April 29: 8:30-11:30 and 11:30-12:30 for dismantling the book fair. "Thank you & I look forward to hearing from those who want to help us make a difference in our community."  – Wendy Estes.
Video of Spring Water Being Diverted from School Hill
Spring Water Diverted from Blowing Rock School Hillside
After decades of drainage problems at the corner of the field at Blowing Rock School, the dynamic duo of parents Ron Cutlip and Britt Medley along with help from Trans Tech Energy, Inc. have found two springs on the hillside and installed drainage equipment to move the spring water to the creek on the edge of the school property. In addition, a catch basin was installed at the top of the hill to assist in water drainage from the properties above the hill. It has been estimated that approximately 5 gallons of water per minute are now being directed from these springs to the creek on the edge of the field. The photos are by Phyllis Shore and Lee Ryan, members of the Playground Rejuvenation Committee. Please visit the Blowing Rock PTO Facebook Group for more photos, text and a video. This is a HUGE step forward toward being able to finally use this substantial section of the school property. Thank you Ron & Britt!
Work on Terraced Outdoor Classroom Seating Has Begun
With help from Trans Tech Energy, Inc. and parents Ron Cutlip and Britt Medley, the outdoor classroom seating/future amphitheater seating has begun to take shape. Terraced seating is being dug into the hill. Logs donated by the Town of Blowing Rock will be sanded, sealed and placed on these terraces. Grass will then be planted around the seating. 
PTO Dollars at Work
Ms Patterson's class has received math literature books thanks to your support of the PTO. As Ms Patterson puts it, "Incorporating literature into math is beneficial in introducing a new skill, building background information on the topic, and sparking interest in the math concept I will be teaching".  We love our teachers' enthusiasm to make connections with every student.
PTO Dollars at Work
More good things are coming to our teachers and students from your support of PTO events.  Recently, the PTO purchased a new cello bag and a new bass bow for use by the Orchestra students.  Thanks, Mr HA, for giving us an opportunity to help your program.
Martha Trimble is the Blowing Rock School Teacher of the Year!
Congratulations to 4th Grade Teacher Martha Trimble, Blowing Rock School's Teacher of the Year!
Blowing Rock School Art Show will be May 10th
Ms. Postlethwait has announced that the  Blowing Rock School Art Show will be held on Tuesday, May 10th from 5-7. 
Spring Concert Dates Will Be May 4th and 5th
The Band/Strings Spring Concert will be Wednesday, May 4th. The Chorus Spring Concert will be Thursday. May 5th at 6:30.
Lost Money!
Have you linked your Harris Teeter VIC Card to the Blowing Rock School Together in Education code, #3021?
Harris Teeter contributes a percentage of all HT brand purchases
to the Blowing Rock School TIE account when your VIC card is linked to our school. So far this year,
HT shoppers have earned our school $414.59!
Here are two easy ways to link your VIC card: 1) visit your Harris Teeter store and ask your cashier to link your card to #3021 and 2)
click here to visit www.HarrisTeeter.com, Community, Together in Education and link your card online. 
Once you are signed up, we start raising funds.
 This year our goal is $1,000 and the Together in Education funds can help us get there.
Thank you! Blowing Rock School PTO.
2016-2017 Kindergarten Orientation
Kindergarten Orientation for Blowing Rock School has been scheduled for April 25 and 26. Students must be 5 years old on or before August 31, 2016. Call the office at 828 295-3204 to sign up or find out more.
Reminder on Old Announcements
Before announcements are deleted from the main page, they are copied into an archive page under "Old Announcements" on the left side navigation menu. Announcements with deadlines that have not yet expired are kept on the main page.